Are you familiar with the Inukshuk? I think there is an amazing spiritual message in these Northern Canadian and Arctic landmarks.
The Inukshuk is among the oldest and most important objects placed upon the vast Arctic landscape by people from Alaska to Greenland. The Bible teaches that God left a witness of himself among people, [Acts 14:17, Romans 1:19-20] and that God "put eternity" in peoples' "hearts", [Eccl 3:11].
Could this ancient landmark be a witness that points forward to Jesus Christ?
Here are some spiritual truths from the Inukshuk:
Inukshuk means "in the likeness of a human".
Jesus made himself of no reputation, and took upon him the form of a servant, and was made in the likeness of men, [Phil 2:7]. As the Son of God Jesus shows us who God is, but as the Son of Man he shows us who we are to God.
The Inukshuk shows the way.
In John 14:6 Jesus said, I am the way. Jesus made a new and living way to God, [Hebr 10:20]. No wonder the early Christians were called the people of the Way.
The Inukshuk provided safety and hope.
If a traveler was lost on the treeless tundra, the sight of an Inukshuk gave hope. People easily lose their way, but Jesus came to seek and to save that which was lost, [Luke 19:10]. He is the HOPE of the world.
The Inukshuk forms the sign of the cross.
What God did on the cross through Jesus Christ provides salvation. No wonder, the apostle Paul wrote that his message was Jesus Christ, and him crucified, [1st Cor 2:2].
Unity.
Each rock is a separate entity, but to be effective it must be connected to the others. No stone is more or less important, but the significance is from all the rocks forming a whole. When believers stand together, we have great power, [Matt 18:19].
The Inukshuk speaks of our need for one another.
If one rock is pulled away, chances are high that the whole will collapse. Whether we are the arm, or the hand, the ear or the eye in the body of Christ– we are interconnected and need one another, [1st Cor 12:14-27].
The Inukshuk often indicated a place of worship.
Because of Jesus we worship God in spirit and in truth, [John 4:23], and for eternity we will give thanks to the Lord God Almighty, who is, and was, and is to come, [Rev 11:17]. 
The Inukshuk is a beautiful reminder of Jesus Christ, and how believers are joined with Christ to be a witness to all the world.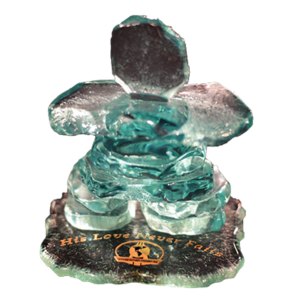 Give the gift of the Gospel and receive your Inukshuk!
There are 3 ways to receive this beautiful piece:
1.  Give a one-time gift of $300 or more.
2.  Become a monthly VIP partner and donate $30 or more per month.
3.  Already a VIP partner? Increase your monthly giving by at least $5 or more per month.
Your Inukshuk will be a loving reminder of how much God cares for you.
Yes, I want to make a ONE-TIME contribution to share the gospel and receive my Inukshuk!
Yes, I want to make a monthly contribution to become a VIP PARTNER and receive my Inukshuk!
I'm already a monthly partner! I want to increase my monthly gift by $5 or more and receive my Inukshuk!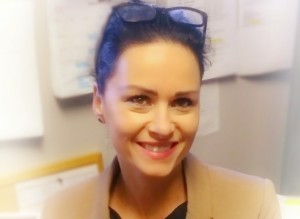 Melanie, our Partnership Director, and her team are ready to assist! Call toll-free at (877) 974-7223.